Healing Body,
Mind and Spirit
Educating families about what a profound enhancement massage can be in their lives.
"Touch" is a physical action. The way and the manner in which you touch someone speaks volumes… of course, without saying a word. This site is to help families increase their connection and affection for and towards each other. Because life is stressful on so many levels, sometimes we look to our loved ones for a laugh, a hug, and to listen. Those acts of comfort and affection are great, however, a massage is most effective when you're dealing with lowering levels of stress . We, at The Love Language of Touch, can teach you basic to advanced massage techniques in order to release tight and stressed muscles, while all at the same time, easing your mate's mind and soul.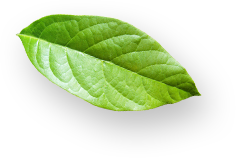 Hello, and welcome to The Love Language of Touch. I got the inspiration and the name for my company after reading the section on touch in Gary Chapman's book, "The 5 Love Languages." My name is Christopher Thomas and I focus on interacting with families, teaching them the benefits of massage and the proper way to massage your loved ones. I have been a licensed massage therapist for 11 years and I enjoy what I do. My passion also deals with family. Family is very important. My duty is to share my knowledge, express and emphasize the power of touch and how families can incorporate it with massage. I strongly encourage any one that has not had the opportunity and the pleasure of reading Mr. Chapman's book to do so.
The Love Language of Touch provides classes teaching families the proper way to massage and the importance of it. We're interested in enhancing connections and bonding time between couples, as well as infants and parents. Many of our spiritual brothers and sisters believe that the laying of hands is a very powerful and intricate part of the healing process for the body as well as the spirit.
Go to our contact page to email us with any questions or call.
Thank you for taking the time to learn more about The Love Language of Touch.
Perfect option to experience relaxation and bodywork without taking up a lot of time. Massage options include Deep Tissue, Swedish, or sports massage.
Recommended option for ultimate relaxation and bodywork. Massage options include Deep Tissue, Swedish, or sports massage.